Sri Sri Ravi Shankar: The Way of Grace
(View in landscape mode.)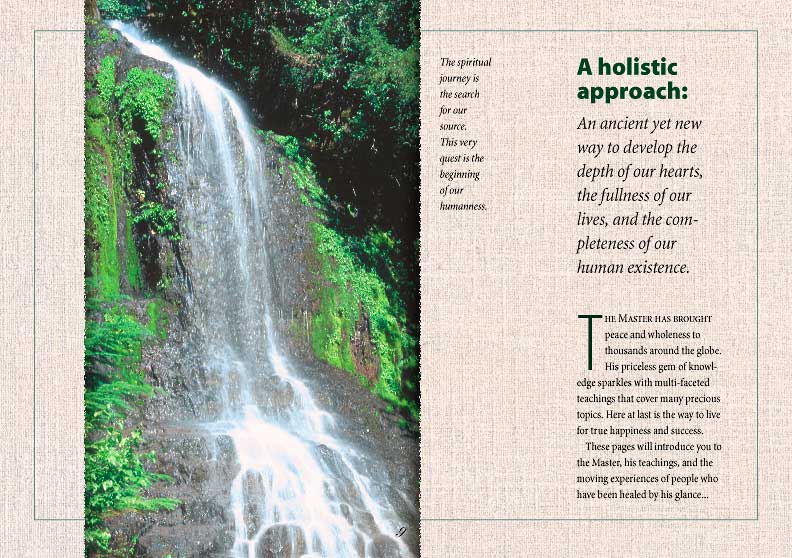 A Holistic Approach
The spiritual journey is the search for our source. This very quest is the beginning of our humanness.
A holistic approach: An ancient yet new way to develop the depth of our hearts, the fullness of our lives, and the completeness of our human existence.
The Master has brought peace and wholeness to thousands around the globe. His priceless gem of knowledge sparkles with multi-faceted teachings that cover many precious topics. Here at last is the way to live for true happiness and success.
These pages will introduce you to the Master, his teachings, and the moving experiences of people who have been healed by his glance…