Sri Sri Ravi Shankar: The Way of Grace
(View in landscape mode.)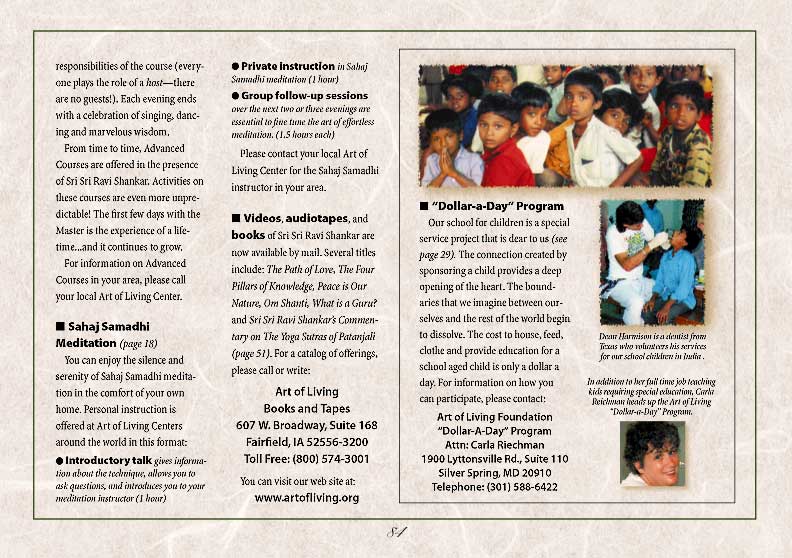 "Dollar-a-Day" Program
Our school for children is a special service project that is dear to us (see page 29). The connection created by sponsoring a child provides a deep opening of the heart. The boundaries that we imagine between ourselves and the rest of the world begin to dissolve. The cost to house, feed, clothe and provide education for a school aged child is only a dollar a day. For information on how you can participate, please contact:
Care for Children.
Dean Harmison is a dentist from Texas who volunteers his services for our school children in India .
In addition to her full time job teaching kids requiring special education, Carla Reichman heads up the Art of Living "Dollar-a-Day" Program.