Sri Sri Ravi Shankar: The Way of Grace
(View in landscape mode.)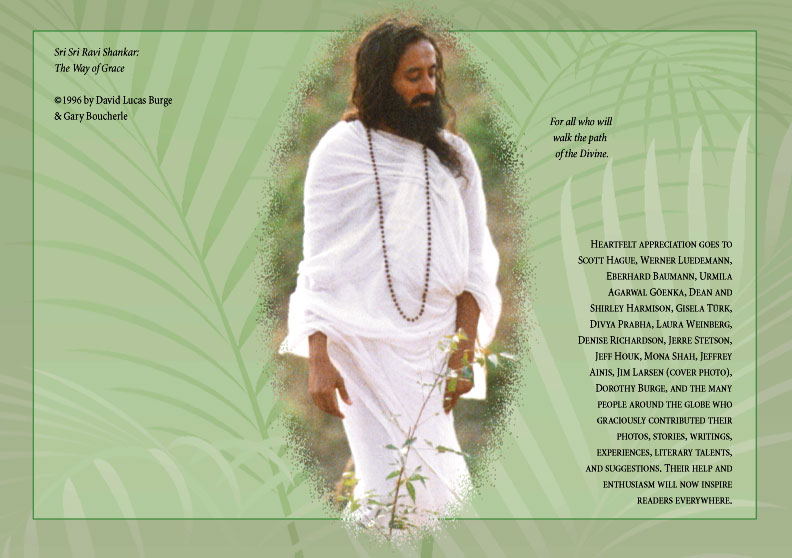 Title Page:
©1996 by David Lucas Burge & Gary Boucherle
ISBN #1-885289-02-2
Printed in the USA
Produced by:
David Lucas Burge & Gary Boucherle
The Clear Perceptions Design Team
Art of Living Center
Hale Malie Ohana
Hanalei, Hawaii
For all who will walk the path of the Divine.
Heartfelt appreciation goes to Scott Hague, Werner Luedemann, Eberhard Baumann, Urmila Agarwal Goenka, Dean and Shirley Harmison, Gisela Turk, Divya Prabha, Laura Weinberg, Denise Richardson, Jerre Stetson, Jeff Houk, Mona Shah, Jeffrey Ainis, Jim Larsen (cover photo), Dorothy Burge, and the many people around the globe who graciously contributed their photos, stories, writings, experiences, literary talents, and suggestions. Their help and enthusiasm will now inspire readers everywhere.